Thanks Stuart & jnc for your inputs.
Stuart,
Which collation I need to use for Unicode in SQL server since I'm storing both English & Chinese characters?
Can I use the Unicode collation only for particular table rather changing the collation for entire database/Server?
jnc,
Below is the current NLS setting in my DM server.
If I change the code page to 65001, does the change will cause any issue in current DM flows & data loads?
My main concern is, I need to do this changes in Production Server since we don't have test/Dev servers.
You mentioned this changes is difficult to move back. How to test this changes without server restart. Can I change the code page and test my sample flow without saving/restarting the server? Please guide me on this.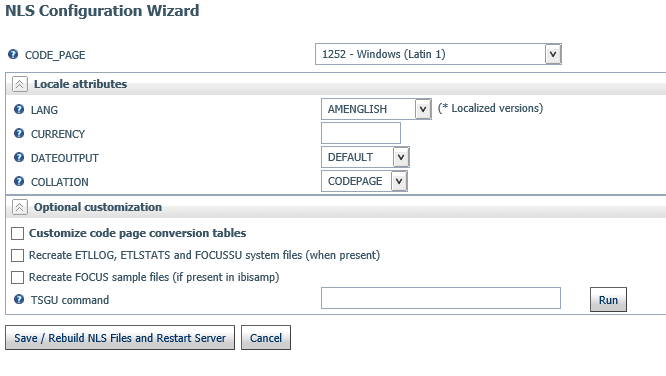 Thanks once again for you help!!


WebFOCUS 8201m
Windows,AppStudio, DevStudio,All Outputs